Villa Luz Family Gourmet & All Exclusive Hotel's Ultra allinclusive
Ultra allinclusive Hotel in Gandia
At Villa Luz Family Gourmet & All Exclusive Hotel you will experience the work of the Valencian painter Joaquín Sorolla from the very first moment, a theme that is developed from the common areas to the rooms thanks to the great reproduction of his life and work through his magnificent paintings.

If you book Ultra All Inclusive, our APP will be your best ally to enjoy all the advantages of this regime. You can use it to check availability and book your excursions and visits. All in one place and with just one click.

Feel, taste and discover the Mediterranean in this hotel for families and couples who love holidays just a stone's throw from the beach.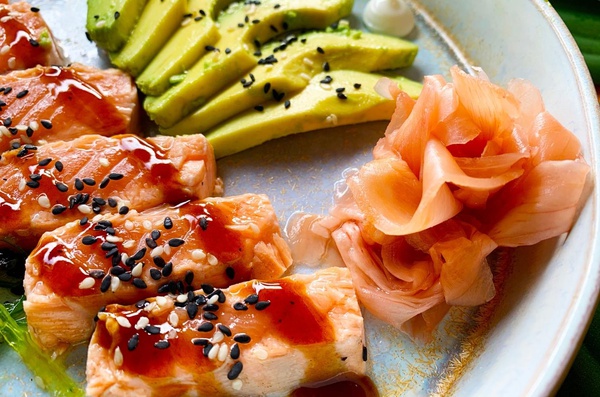 NEW! MAGIC BEACH CLUBS COLLECTION
If we combine sun, sea, cocktails and good gastronomy we get A Bordo Gastrolounge and Maui Beach Club, the new gastrolounge located on the beachfront of Benidorm.

A Bordo Gastrolounge located on the Poniente beach, presents the perfect combination of aroma and Mediterranean flavour, where you can enjoy typical dishes such as arroz a banda with a good local wine.

Maui Beach Club located on Levante beach, is designed to create unforgettable moments. A restaurant where you can eat healthily without giving up on flavour. As well as refreshing yourself with delicious signature cocktails.

With the UTI regime you can enjoy the Beach Club restaurants and their amazing unique dishes in front of the Mediterranean Sea.

- For all stays it includes up to three free drinks per person/day to enjoy at our Magic Beach Clubs (they must be drinks that are included, within your Ultra All Inclusive regime, on the menu of the hotel or resort where you stay. Includes one drink to enjoy at one of our Beach Clubs and two to take away).
- If you wish to enjoy the rest of the items not included in the menu of your accommodation, you can also do so with a special discount (Available until 20:00 hours).
- For stays from 4 to 6 nights includes a FREE BRUNCH per person, to be enjoyed in one of our Magic Beach Clubs. (Closed menu. Subject to availability/quota).
- For stays of 7 nights or more includes a FREE MEAL per person, to be enjoyed at one of our Magic Beach Clubs (Closed menu. Subject to availability/quota). (Closed menu. Subject to availability/quota).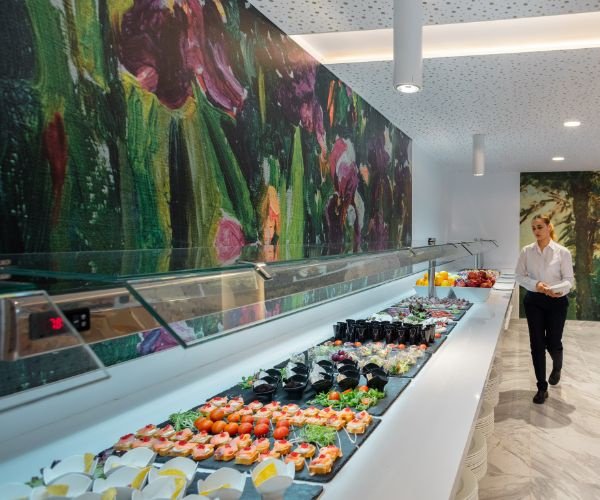 Gourmet Gastronomy
Our buffet restaurants are inspired by the works of Sorolla: sand-coloured floors and wide, white spaces that will transport you to any corner of the Mediterranean.

Discover the exclusive services we have prepared for you by booking the Ultra All Inclusive regime:

Buffet Restaurants:

● La Albufera
This is the main buffet restaurant. With works by Sorolla inspired by the Albufera of Valencia. Rice dishes, fideuas, cured ham... high quality homemade cuisine. Elaborate international cuisine is also the choice of many guests eager to innovate and try different flavours.

● Gardens of Spain
With reproductions of the Sorolla house in Madrid, Jardines de España is a buffet restaurant located on the ground floor. Typical cuisine, but also international cuisine to surprise the most exquisite palates.

In Villa Luz you have available children's menus or menus for specific diets (celiac, allergies...) that you can request 24 hours in advance to the Maître d' of the buffet restaurant.
Premium Drinks
Live a complete holiday with ultra all-inclusive: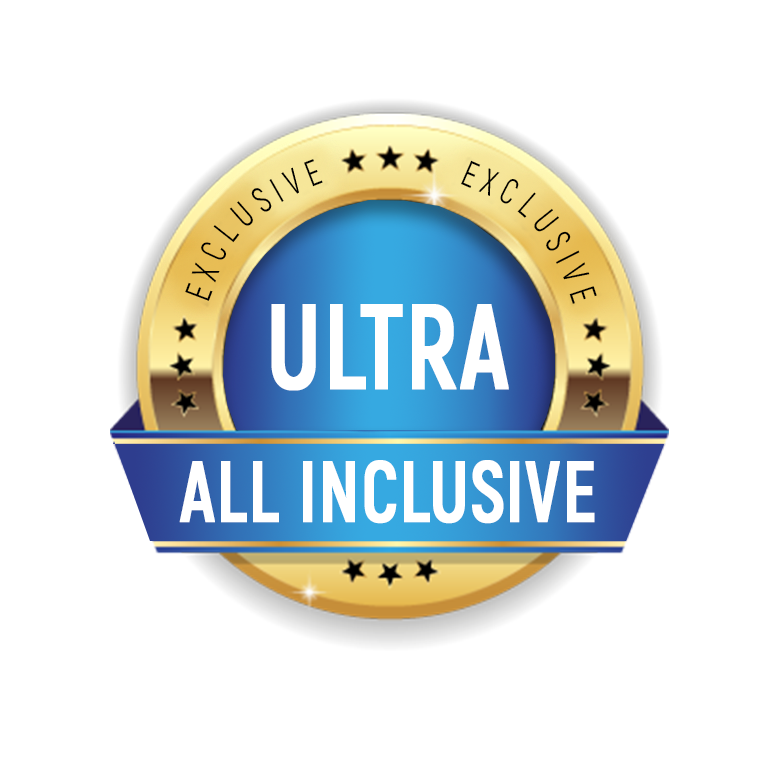 Chiringuito Magic Beach Club [EXCLUSIVE WITH UAI]
Located right on the beach, 200 metres from the Hotel. Perfect to recharge your batteries while enjoying the sea. Mojitos, daiquiris, cocktails...which one is your favourite?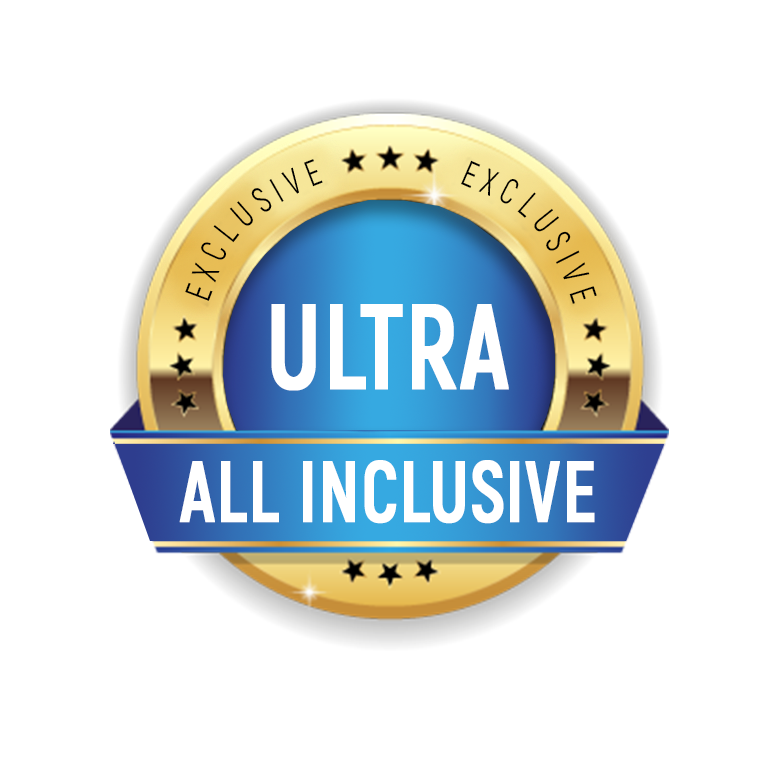 Welcome Pack [EXCLUSIVE WITH UAI]
Surprise yourself with a Welcome Pack with Cava in your room, you deserve it.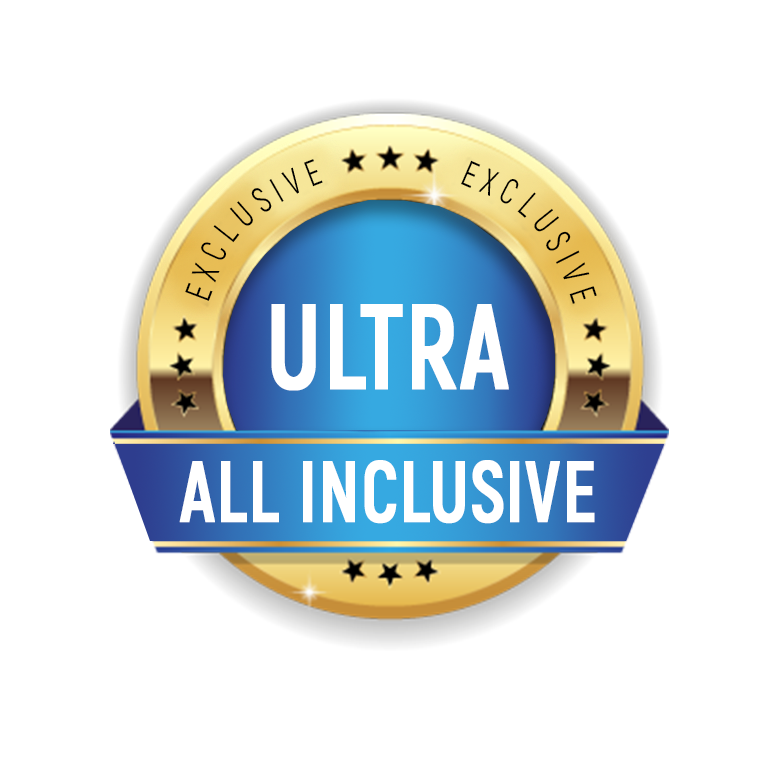 Daily Mini Bar Refill [EXCLUSIVE WITH UAI]
In addition, soft drinks and beers are replenished daily so that you don't miss anything. This must be requested using the replacement form beforehand. Cava will not be replenished. Cava will not be replaced on the day of departure.

Enjoy top brand drinks in all the bars and restaurants. We welcome you at reception with ice creams and drinks to make your entrance to this unique experience special.

Only champagne, cava and reserve drinks are excluded in the UTI. Please ask for them at your preferred bar for an additional charge.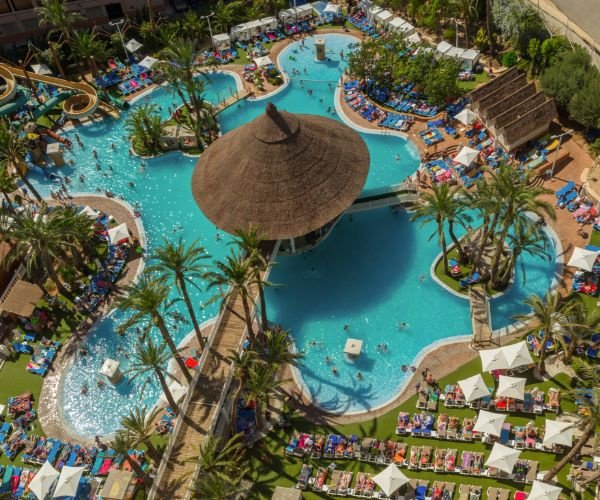 Magical Visits
PAY ONE AND ENJOY THEM ALL!
Did you know that our hotel chain has more than a dozen accommodations? And you can visit them all by booking an ultra all-inclusive holiday.
You can choose whether you want to visit another hotel or resort to enjoy its facilities, or if you also want to enjoy meals and drinks there.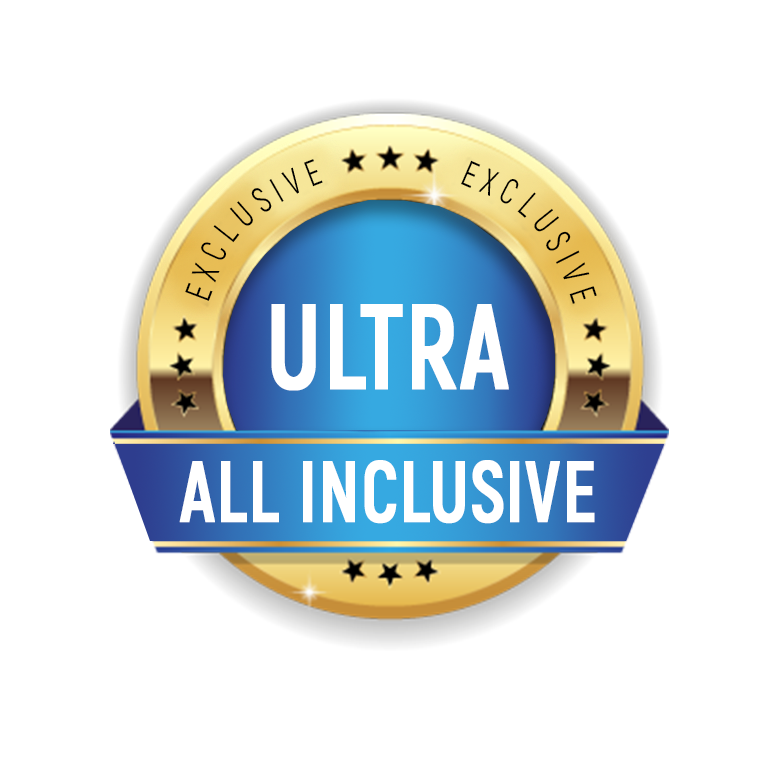 Hotels available to visit [EXCLUSIVE WITH UAI].
● Apartotel Magic Tropical Splash Water Park, Spa & Caribbean Resort (Finestrat)
● Magic Robin Hood Medieval Resort (Alfaz del Pi)
● Hotel Magic Aqua™ Rock Gardens (Benidorm)
● Hotel Magic Cristal Park (Benidorm)
● Hotel Magic Villa Benidorm (Benidorm)

In the case of the Hotel Villa Luz, the transfer between hotels is not included.

These visits are subject to availability at the APP.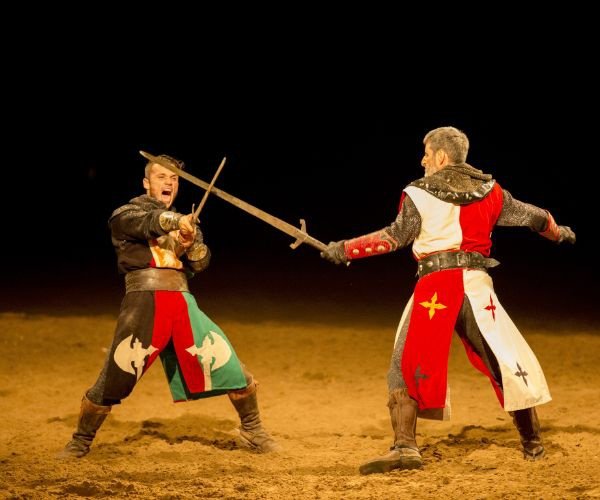 Unique Experiences
By choosing the Ultra All Inclusive you will be able to live unforgettable experiences like these: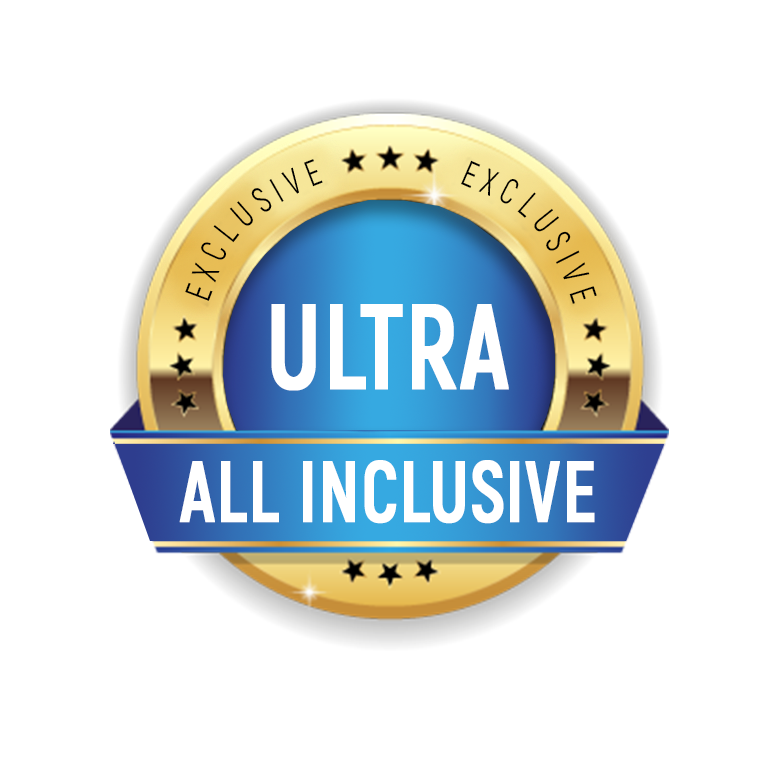 Excursion Pack valued at more than 200€.
We make your Ultra All Inclusive holiday the most complete, and the most fun!

If your stay is 4 nights or more, we include this excursion pack:
● Medieval Magic Robin Hood Challenge
● Princesses and knights show
● Magic show

Staying for 7 nights or more? In addition to the above excursions, you can enjoy:
● Entrance to Terra Natura animal park and Aqua Natura water park

Remember that the excursions are subject to the opening calendar of each of them and the availability of the service in the APP, so if you have any questions, contact us and we will be happy to answer them.
Just worry about enjoying yourself, we'll do the rest.

Check here: Terra Natura and Aqua Natura opening dates and Medieval Challenge Dinner Show Opening dates


EXCURSIONS PACK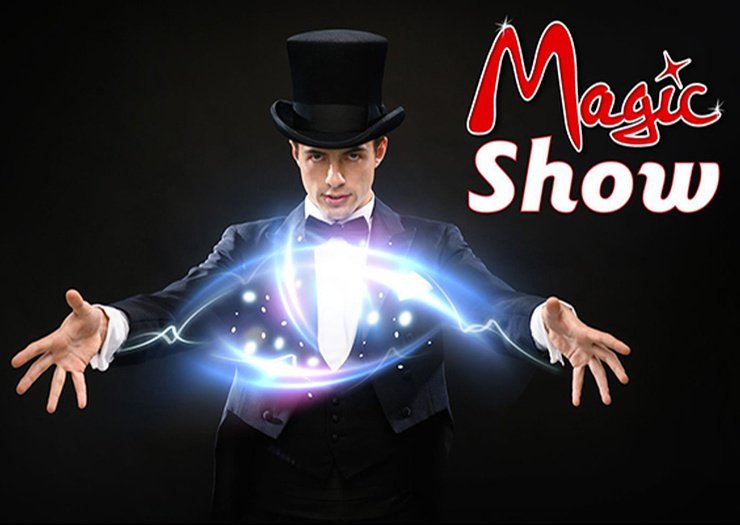 Magic Show
Special magic show full of fantasy for all audiences.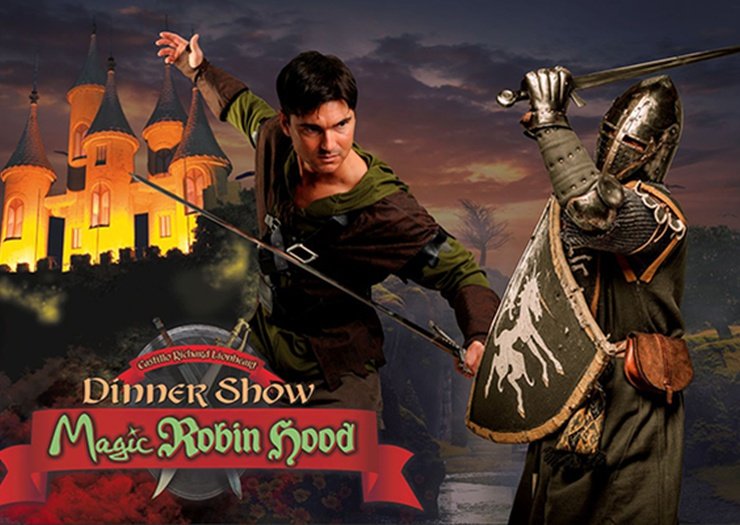 Medieval Challenge
Spectacular dinner-show with food in the purest medieval style. Laughter, friendship, betrayal, honour, magic in a show with purebred horses, squires and much more.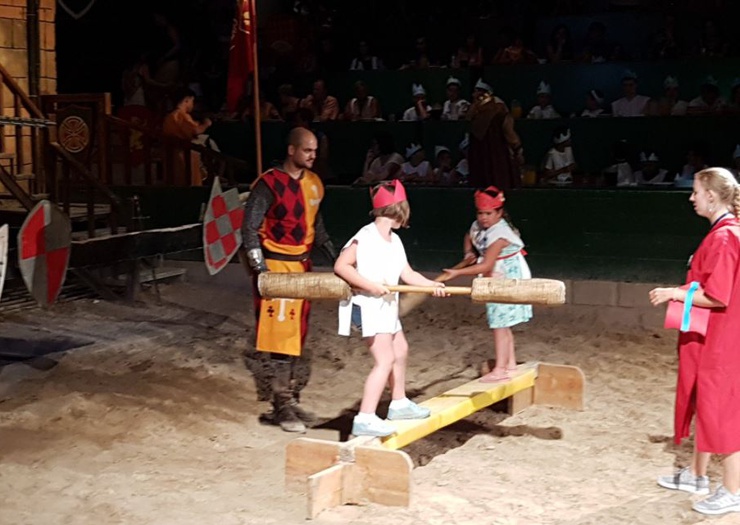 Show Princesses and Knights
The children of each hotel are from different teams, they dress up and all meet at the Magic Robin Hood Resort (Alfaz del Pi), where the adventure begins.
Other regimes
Promotional All-inclusive
This type of accommodation is not always available, you can only book it at certain promotional times, so to find out if it is available for the date you have chosen for your holiday, you should find out when you make your booking. Excluding drinks at the Magic Beach Club beach bar.
It features a welcome pack, visits to other Magic hotels (except Villa Venecia, Magic Natura, Villa del Mar and Benidorm Celebrations) and also these excursions for bookings of 7 nights or more:

● Princesses and Knights Show.
Several teams but only one winner - which side will win?

● Medieval Magic Robin Hood Challenge
Dinner show with food in true medieval style.

● Magic Show
Special magic show for all ages. You will experience first-hand the exploits of the outlaw Robin Hood. Knights, fights, jousting and a show that will leave you speechless.

Remember that the excursions are subject to the opening calendar of each of them and the availability of the service in the APP, so if you have any questions, contact us and we will be happy to answer them.
All-inclusive
If you like to enjoy unlimited drinks from all the top brands included, eat at the gourmet buffet and snack between meals at the hotel's snack bar, then the All Inclusive regime is your choice.

With the All Inclusive regime you will enjoy:
● Delicious meals at the gourmet buffet restaurant.
● Snacks between meals.
● Refreshing unlimited self-service drinks in restaurants (water, wine, beer and soft drinks).
● Unlimited consumption of top brand drinks in our bars (except Champagne, cava and reserves. Drinks at the Magic Beach Club are only included in the month of April).
Full board
With Full Board you will enjoy:
● Fantastic gourmet buffet breakfast, lunch and dinner.
● Please note that drinks are not included.
Half board
With Half Board you will enjoy:
● Gourmet buffet breakfast and dinner.
● Please note that drinks are not included.

This way you can also enjoy the gastronomy of the area where we are located. Recommended for families and couples who like to eat out at lunchtime.
Bed and breakfast
Includes buffet breakfast in our restaurant, a spectacular must for a beachfront holiday.



IMPORTANT NOTE:
● All regimes are subject to change without prior notice, respecting the reservations made.
● The availability of the excursions is subject to possible variations in opening dates and capacity due to the situation of Covid-19.


In order to guarantee the best service to our clients, it is necessary to book the Medieval Challenge dinner show at least 24 hours in advance. If the date of arrival coincides with the day of the show, the client must send an email to the reception of the hotel where he/she is staying with his/her contact details. Please note that soft drinks and beer served in the accommodation (if included in your accommodation) are on tap, not in bottles.