FITUR 2020
Fitur promotion returns to the Villa Luz Hotel!
Get up to 17% off your next holiday with the promotional code FITUR2020 and get it:
-Free upgrade to The Residence Supreme
-Stay in All Inclusive Promotional from 45€ per person/night
-1º child free and 2º 50% discount.

Promotion available for stays between 01/03/2020 and 18/06/2020 before 31/01/2020.
Gandía is waiting for you!
Promotion subject to availability.
Promotion available the following periods: 01/03/2020 - 12/03/2020; 29/03/2020 - 18/06/2020.
Stays until 30/04/2020 will have All Inclusive Gold Card regime.

Oferta válida entre 01/03/2020 y el 18/06/2020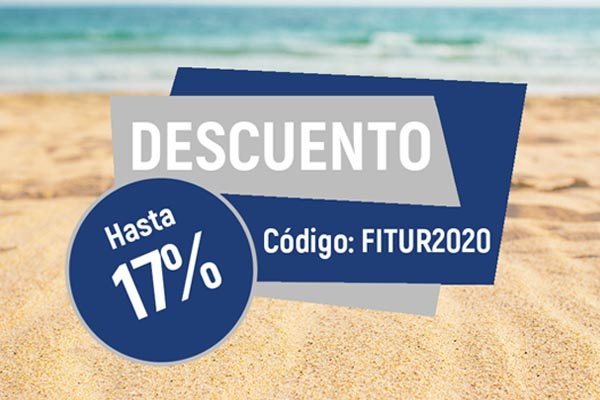 Some good reasons to book with us
You'll find the last rooms here
Exclusive rooms only on our official website
Join the Magic Amigos club and get a 4% discount
BEST PRICE ONLINE GUARANTEED